Located in Charlotte, North Carolina, Outliers Consulting Solutions is one of the fastest growing privately owned sales and marketing firms on the East Coast. We are outsourced by large nationwide corporations with the goal to acquire and retain quality customers. It is our unique approach to increase market share that has allowed us to continually grow as a company. Within the next year, our goals are to expand into new markets and add more clients to our portfolio!
Our focus at Outliers CS is simple: to grow with our clients. We uphold the highest standard of integrity and professionalism for our clients and their customers. We aid in our clients' expansion by always creating win-win situations. Outliers CS fosters a friendly and competitive atmosphere where our team members will grow both personally and professionally.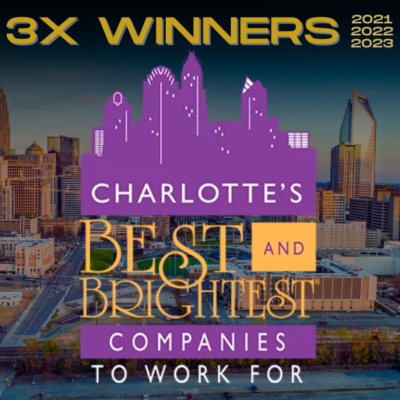 Outliers CS sets itself apart from the competition by delivering tangible and timely results to its clientele.
We promote unity and prosperity. Outliers CS understands the importance of keeping a strong, goal-oriented team.
Whether it's for our clients, company, or team members, we are committed to upholding a high standard of excellence.
We offer our clients 100% return on investment for their marketing dollar, something few companies can say. Our results are a direct reflection of our passionate and hardworking team.
NEW CUSTOMERS
MANAGEMENT TRAINEES
MARKET SHARE
FINANCIAL GROWTH
Our mission at Outliers Consulting Solutions is to increase market share for our growing clients while providing an opportunity for our team members to build their futures.
Focusing on leadership abilities, systems, and a fun atmosphere allows the Outliers CS team to bring a unique blend of personal development and professional results that do not just hit our clients' targets but exceed them.
At Outliers CS, we provide stability, support, and a team-focused environment for our staff. When our team is learning, growing, and has advancement opportunities, this translates to a stunning representation of our clients to their customers.
An Outlier is someone who is above average. We are outliers. We thrive to be the best through growth, ambition, discipline, and relentless execution.
Are YOU an Outlier?
"When your values are clear to you, making decisions becomes easier."
(Roy E. Disney)
"Leadership is the capacity to translate vision into reality."
(Warren Bennis)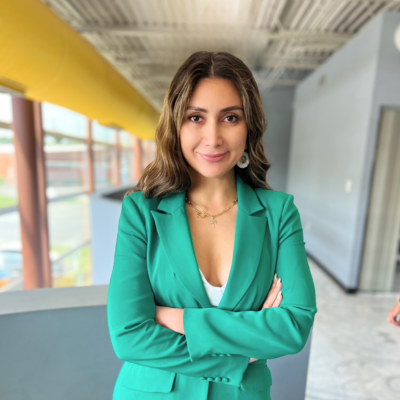 Shilan Parham
President
Shilan Parham is originally from Tehran, Iran. She grew up among a family of athletes and entrepreneurs. After leaving Tehran, Shilan lived in China for eight years, where she received her Bachelor's Degree in Chinese Trade and Economics. After undergrad, Parham ran two language schools before moving to the United States in 2015, receiving her MBA from Auburn University. To this day, she remains passionate about self-development and learning. She speaks five languages and, in her free time, practices yoga.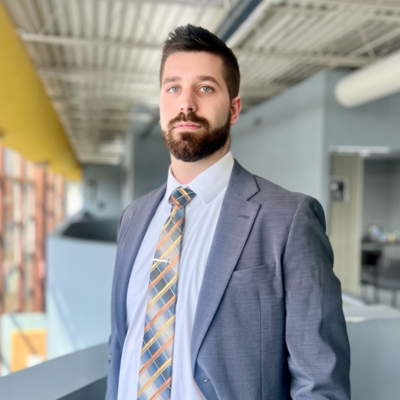 Lucas Skul
Vice President
Lucas is originally from Streator, IL, and grew up in the midwest. He attended Monmouth College, where he played baseball and majored in business & finance. Lucas gained his confidence and competitiveness to thrive within a team through sports. Outside of work, he enjoys golf, working out, and watching any of his Chicago teams play.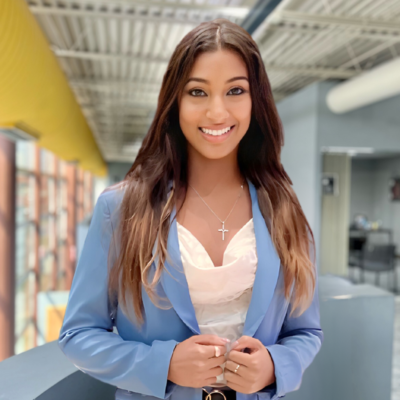 Katie Badilla
HR Recruiter
Katie Badilla is originally from New Jersey but grew up in Virginia with a passion for sports, fitness, and building relationships. She is a graduate of Radford University that brings strong communication and relationship-building skills to the team. She strives to help her team grow and create even more opportunities for others in the future.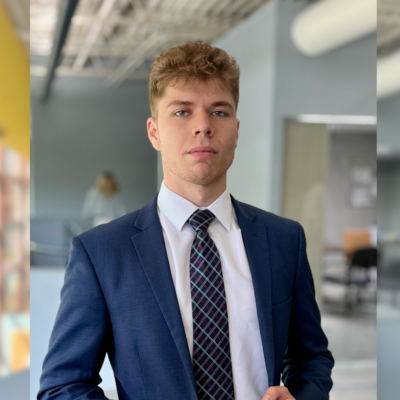 Isreal Gibby
Assistant Manager
Isreal grew up in a small town in Gastonia, NC, where he developed a passion for art and classic cars! He is a high school graduate who chose to be an entrepreneur early in his life. Isreal brings hard work and dedication to the team. He will help expand the market within the first quarter of 2022!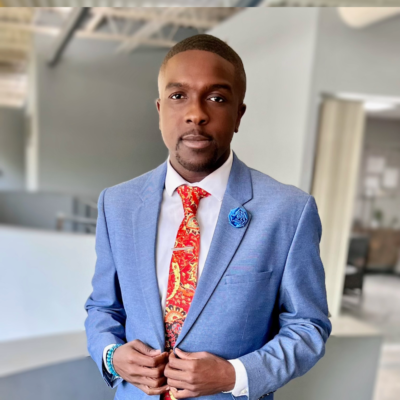 Matthew Maxime
Assistant Manager
Matthew Maxime is originally from Miami, Florida. Growing up and being exposed to scarcity, he knew early on he wanted to change life's trajectory as he knew it. He acquired his Bachelors of Science in Economics with a minor in Business from Florida A&M University. Post-graduation, Matthew relocated to Charlotte, North Carolina. He is passionate about positively influencing those around him, bringing value to others, and creating new experiences!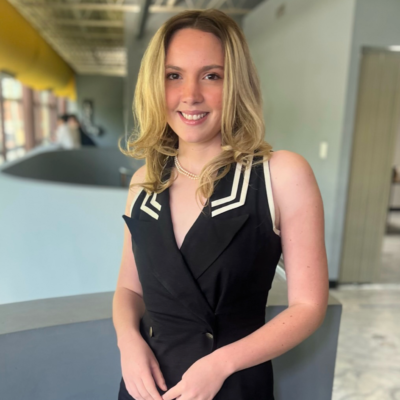 Frances Ralbovsky
HR Manager
Frankie is originally from a small town in Vermont. She attended Marist College for fashion merchandising, but was looking for a change after graduation. Her strong communication skills and bubbly personality make her a standout team member. Frankie takes immense pride in being the first point of contact for our valued candidates & clients, ensuring they receive the best assistance possible.
4040 Chesapeake Dr #2
Charlotte NC 28216
hr@outlierscs.com
shilan@outlierscs.com
Monday – Friday
8:00 AM – 5:00 PM